Joe Biden Announces 2020 Run For President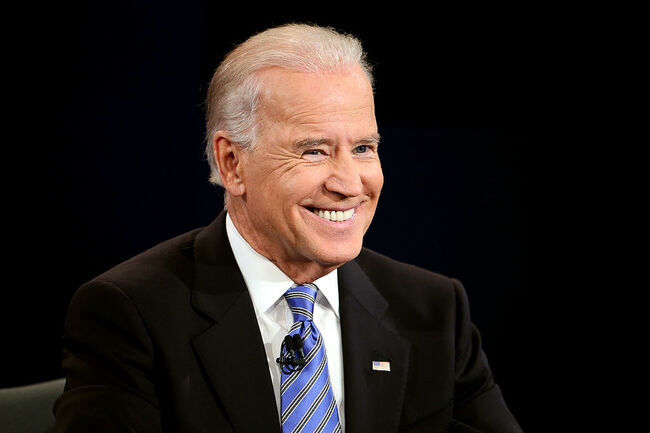 Former Vice President Joe Biden has thrown his hat into the ring for the Democratic nomination for president in 2020. In a 3-and-a-half-minute video posted online, the 76-year-old former vice president called attention to his experience and reputation around the world as reasons for voters to put him in the White House.
Biden opened his video recalling the days surrounding the white supremacist march in Charlottesville, Va. in 2017. The former vice president said watching President Donald Trump say there were "very fine people on both sides" made him realize Trump was a threat unlike any other.
"And in that moment, I knew the threat to our nation was unlike any I'd ever seen in my lifetime," Biden says.
"We are in the battle for the soul of this nation," Biden said. "I believe history will look back on four years of this president and all he embraces as an aberrant moment in time. But if we give Donald Trump eight years in the White House, he will forever and fundamentally alter the character of this nation, who we are, and I cannot stand by and watch that happen."
"That's why today I'm announcing my candidacy for President of the United States."
Biden joins a crowded field of candidates that includes at least 20 candidates like Sens. Elizabeth Warren, Kamala Harris, Bernie Sanders, as well as South Bend, Indiana Mayor Pete Buttigeig, and Gov. John Hickenlooper.
This isn't Biden's first run at the White House. He previously ran for president in 1988 and 2008.
Trump welcomed Biden to the race for the White House with a tweet, referring to the former vice president as "Sleepy Joe" and attacked the crowded field of candidates for Democrats.
"I only hope you have the intelligence, long in doubt, to wage a successful primary campaign," Trump wrote. "It will be nasty — you will be dealing with people who truly have some very sick & demented ideas."